Top Message
About Mitsui E&S Group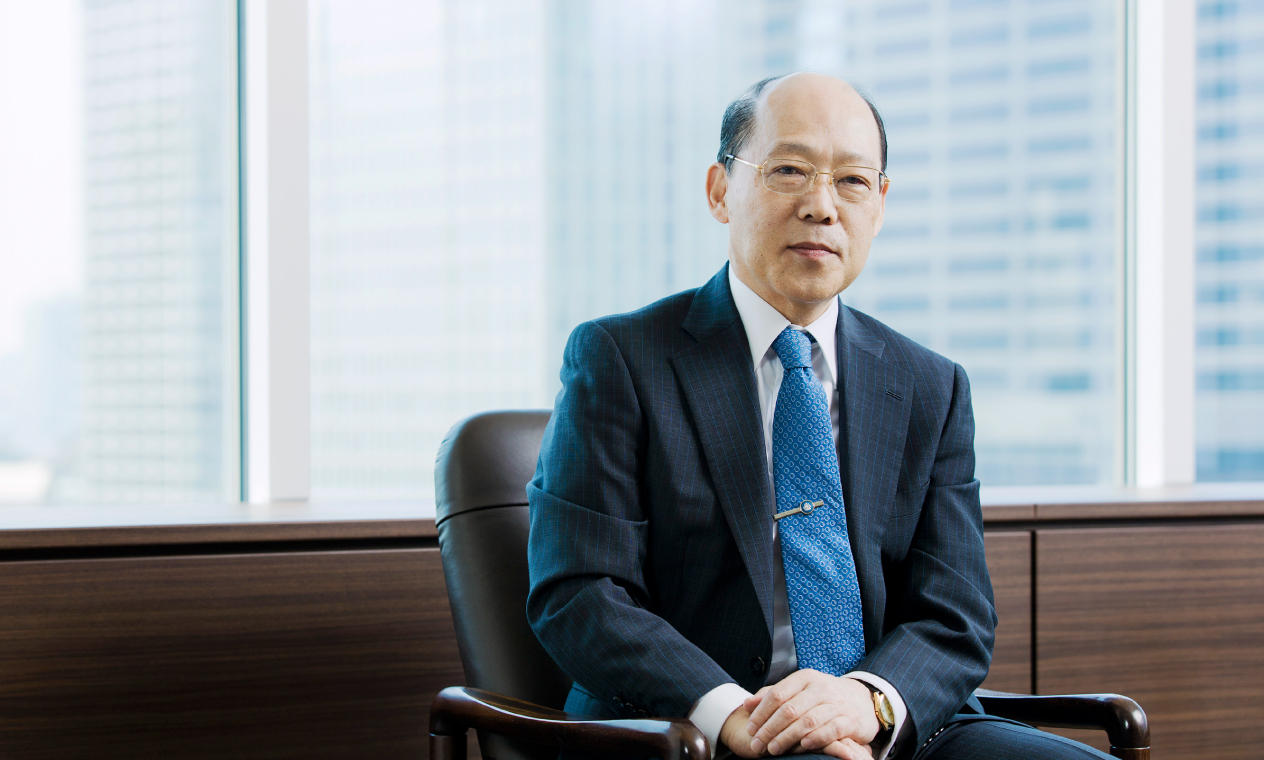 Mitsui E&S group will evolve into an engineering team
that creates social value.
To become an engineering team that creates social value for the next 100 years, we are introducing some major innovations. In April 2018, we took a new step by reorganizing into a holding company structure and changing our name from the Mitsui Engineering & Shipbuilding Group to the Mitsui E&S Group.
Reorganizing the three business segments of the former MES Group, namely the Ship & Ocean Project segment, the Machinery & Systems segment and the Engineering segment, into operating companies under the holding company structure, we will strive to further boost their respective value by accelerating strategic planning and implementation, making flexible changes in strategies in light of shifts in the operating environment, executing bold strategies such as mergers and acquisitions or business tie-ups with outside companies, and refining our business focus. At the same time, as a holding company, Mitsui E&S Holdings will strive to strengthen collaboration among individual operating companies with increased business independence and with other companies in the Group. Mitsui E&S Holdings will also work to develop management plans and strategies for the overall Group so as to build an organic sense of unity based on close links among the Group companies, and to concentrate its management resources on the three business domains defined as growth areas in the Group's long-term vision, with a view to increasing its corporate value and growth potential and securing stable profitability.
The Mitsui E&S Group, which was founded as a shipbuilder, has evolved into an engineering group with more than 100 affiliates in Japan and overseas. The Group will provide solutions to the needs of the market and society by working together to combine its diverse resources and products and maximize its strengths.
Takao Tanaka
President / Representative Director & CEO