Mitsui E&S Machinery Co., Ltd.
Mitsui E&S Machinery Co., Ltd.
About the Mitsui E&S Group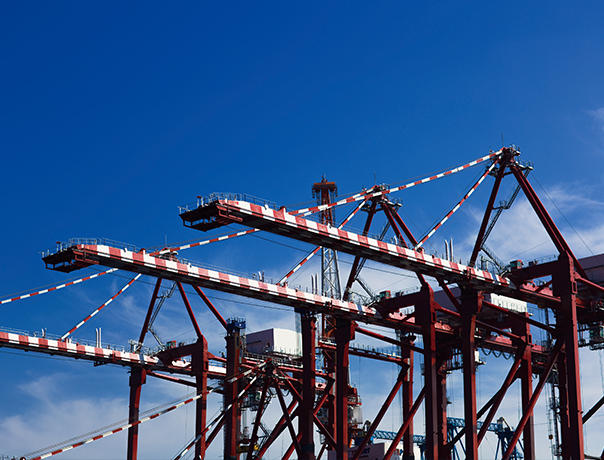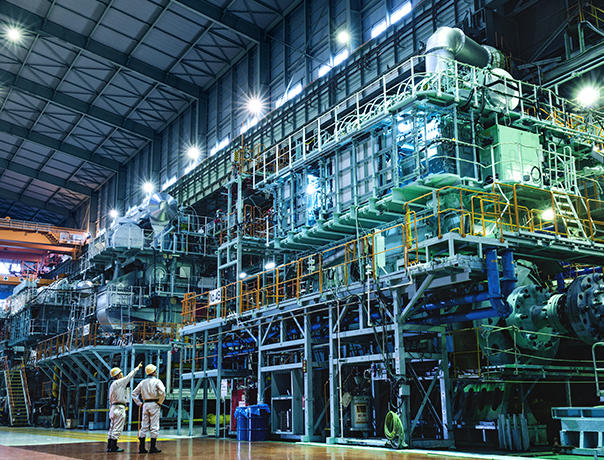 In the field of power energy, the company produces a broad array of products, such as various types of compressors, including reciprocating compressors that play the core part in blast furnace and gas engine cogeneration systems, in addition to marine diesel engines. In the field of logistics systems, the company produces logistics and cranes and creates high added value in eco-friendly container cranes for yards and new quay side container cranes. In the field of social infrastructure, the company contributes to improving the social infrastructure and achieving comfortable urban development, for instance with its technologies for bridges and offshore structures.
Main products
Marine diesel engine, Gas turbine and gas engine co-generation system, Process compressor, Top pressure recovery turbine (TRT) generating system, Reactor / Heat exchanger, Rotary dryer / Coal moisture controller, Quayside container crane, Transfer crane in container yard, Container terminal management system, Industrial crane, Bridge, Floating piers and pontoon, Radar scanner, Manipulator
Company Profile
| | |
| --- | --- |
| Company Name | Mitsui E&S Machinery Co., Ltd. |
| Head Office | 6-4, Tsukiji 5-chome, Chuo-ku, Tokyo 104-8439, Japan |
| Representative | Ryoichi Oka, President |
| Major Business Areas | Design, manufacturing, engineering, construction & installation, repair & maintenance operations, etc. of various machinery, plants, etc. |
| Capital | 2.2 billion yen |
Main group companies
Mitsui E&S Power Systems Inc., Mitsui Meehanite Metal Co., Ltd., Sanzo Manufacturing & Construction Co., Ltd., Mitsui E&S Steel Structures Engineering Co., Ltd., Mitsui E&S Technical Research Co., Ltd., DPS Bridge Works Co., Ltd., Azuma Machinery Co., Ltd., Paceco Corp., PT.MES Machinery Indonesia, CSSC-MES Diesel Co., Ltd., MES Ferrotec China Co., Ltd., Mitsuizosen Technoservice Hongkong Ltd., Mitsuizosen Technoservice Taiwan Co., Ltd., MES Technoservice Middle East W.L.L., MES Technoservice Machinery Construction Logistics, Industry and Trade Corporation