Robotics
For approximately 30 years, our robotics business has been providing robots and manipulators for extreme work sites in alliance with globally reputed Walischmiller Engineering GmbH based in Germany. We undertake delicate work that you only get one chance to get right at sites that humans cannot enter.
FACT
We have delivered 11 robots to nuclear facilities in Japan.

We have delivered more than 300 manipulators to nuclear facilities in Japan.

The world's first high radiation resistance robot exhibiting a cumulative radiation resistance that is among the highest in Japan.
VALUE 1
Helping solve issues at extreme work sites
We are working to resolve social issues by providing robots, manipulators and other remote handling systems to nuclear facilities and other extreme work sites. In reactor decommissioning projects, manipulators are used for operations that must be done in high radiation conditions to aid the steady implementation of the decommissioning process.
VALUE 2
Proprietary sensorless control technologies
To increase radiation resistance for decommissioning work, we have removed position detection sensors and introduced sensorless control technologies for accurate position control solely using motor power wiring. We succeeded in the joint development of the world's first robot with one of the highest cumulative radiation resistances in Japan, 2MGy, to be used in the decommissioning of reactors.
Shift to sensorless position control (reduction of wiring)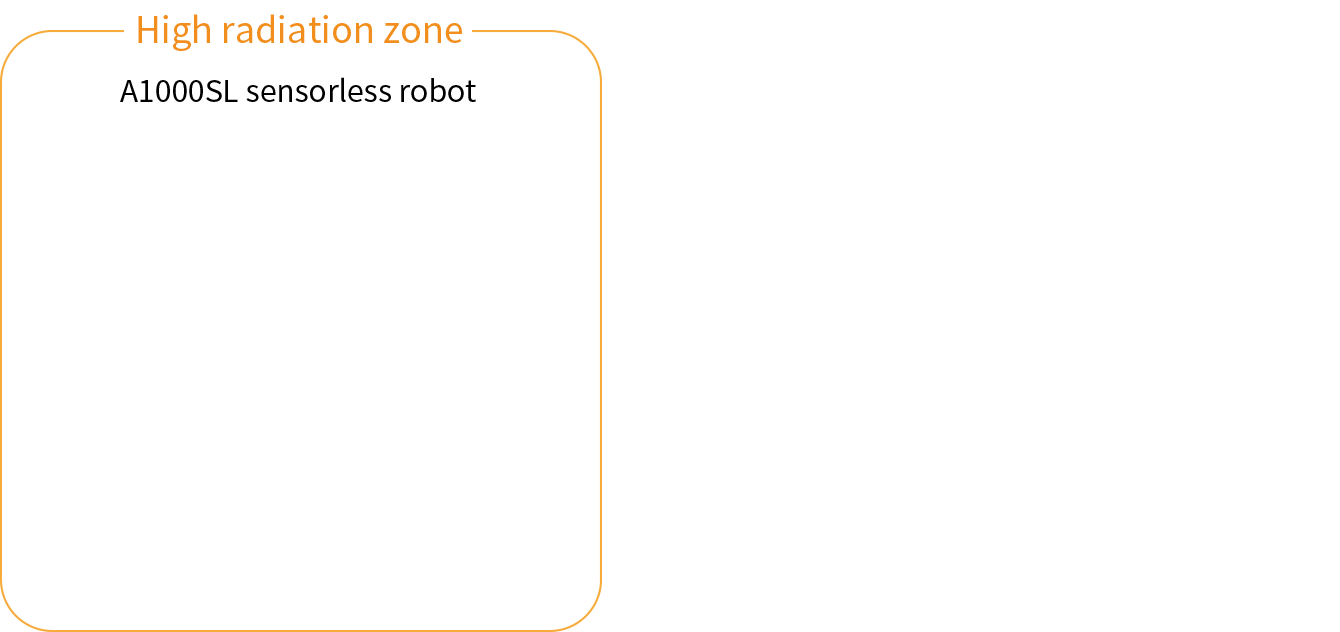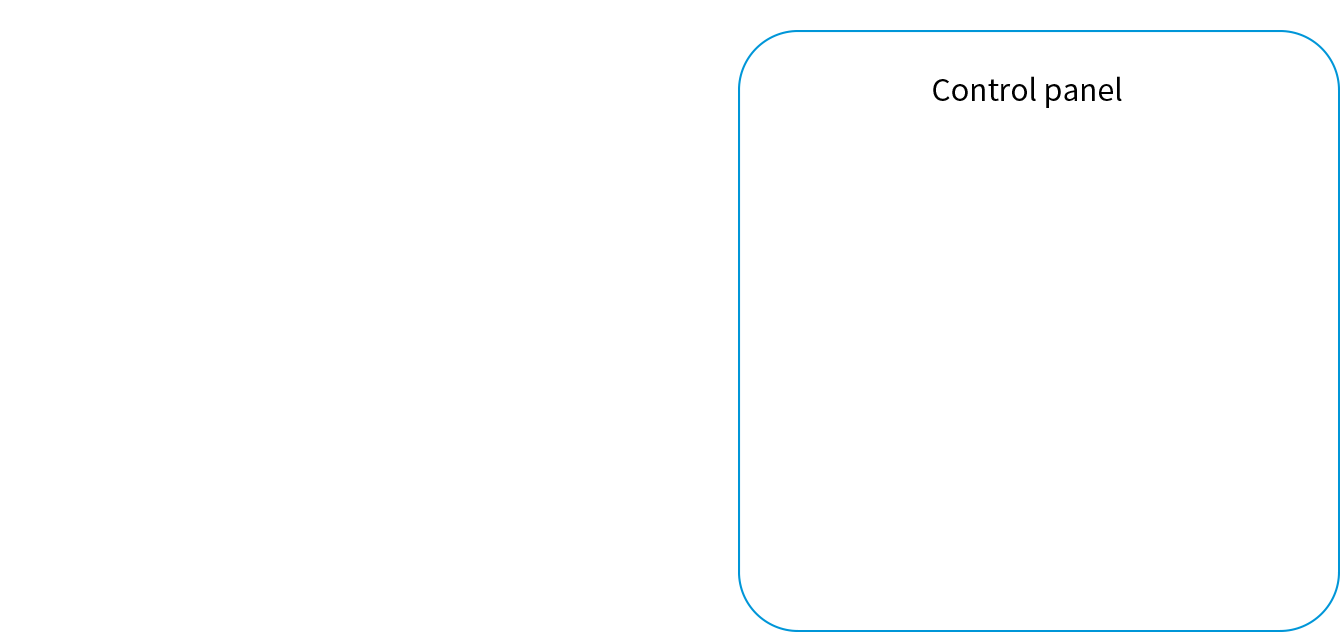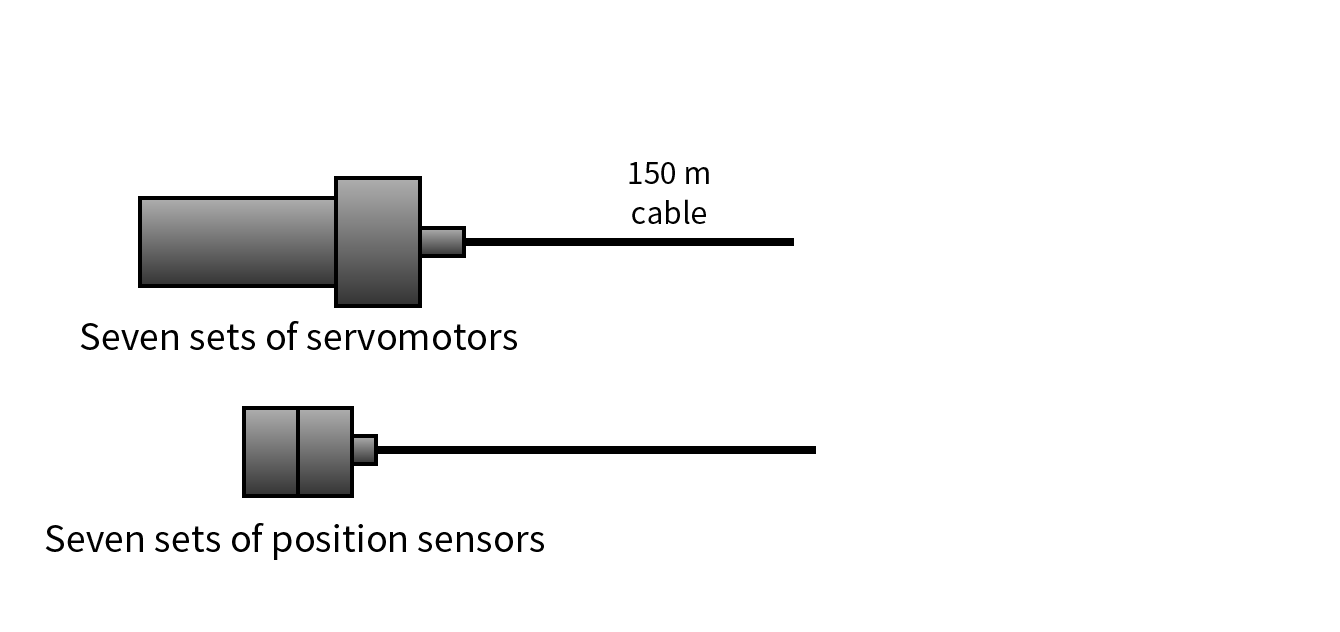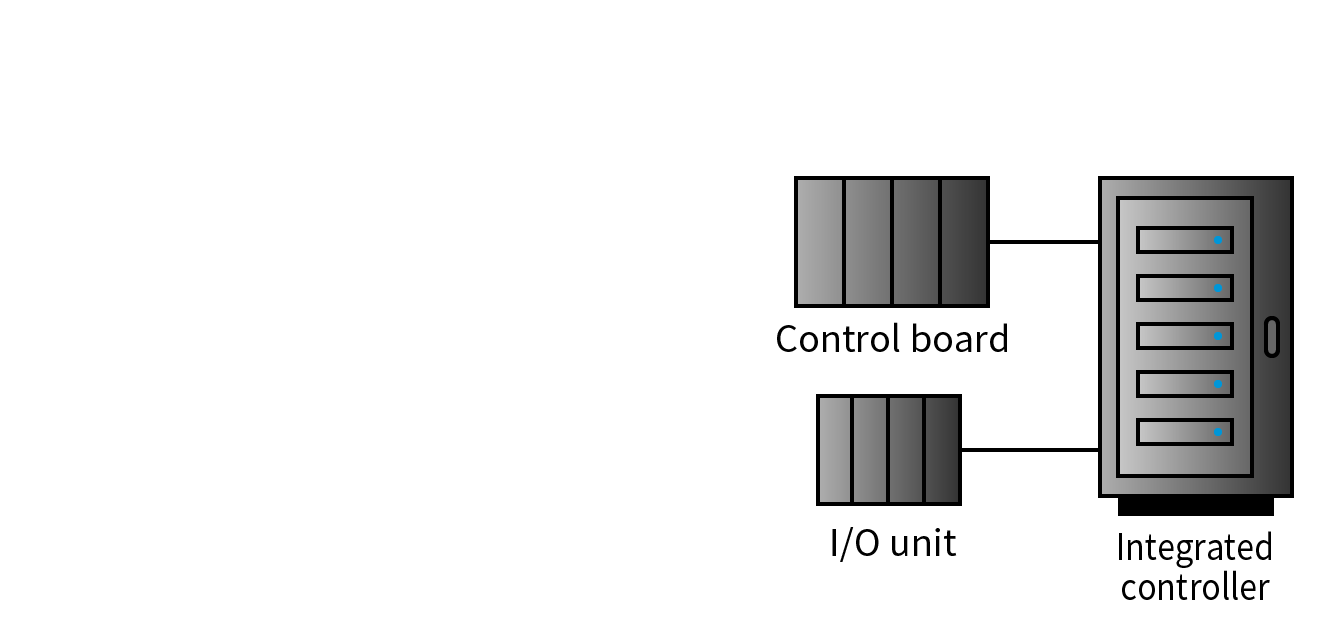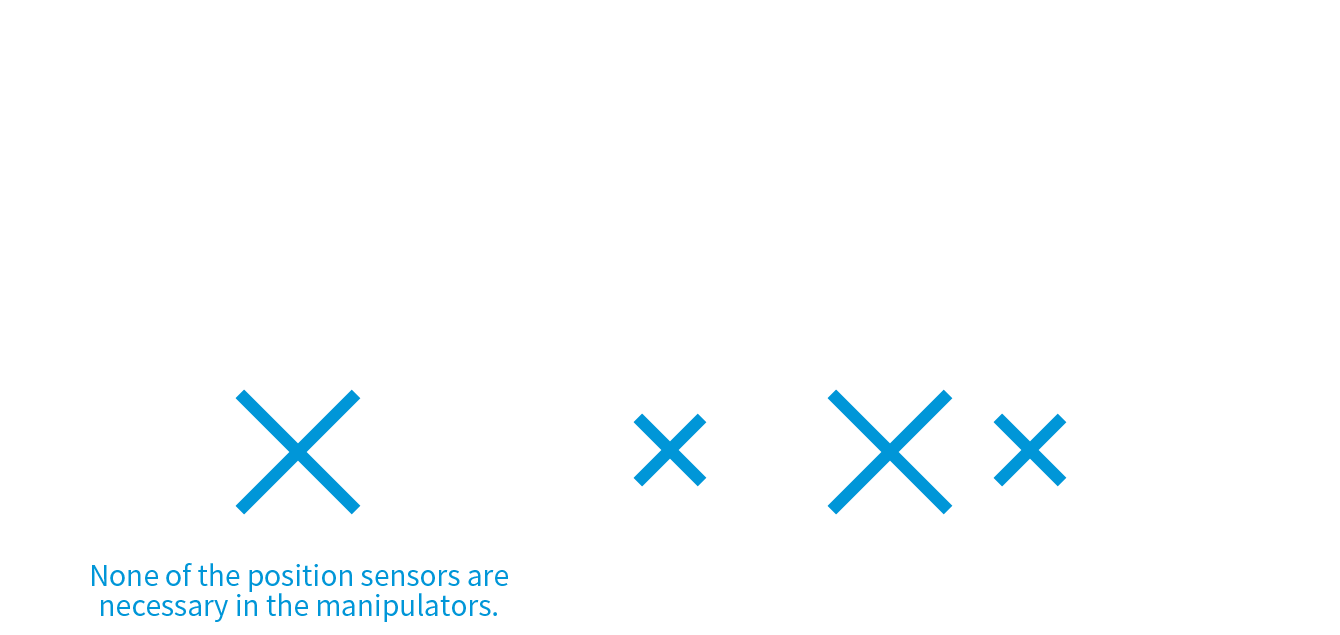 Without position sensors, position control is implemented using only motor power wiring.
VALUE 3
Providing education, training
and technology verification services using a demonstration room
We have set up a manipulator demonstration room in our plant in the city of Tamano in Okayama Prefecture. We do not just supply equipment. We also provide education and training for operations and maintenance, technology verification using mockups and other services. Using the actual manipulators that will be used for tasks, we can carry out simulated tasks in environments emulating extreme work sites and tasks you only have one chance to get correct.