Long-Term Vision
IR・Company Information
The MES Group 2025 Vision outlines the Mitsui E&S Group's long-term direction for the period between fiscal 2017 and fiscal 2026. To achieve the company philosophy of "To continue working as a company trusted by society and individuals through our products and services," we outlined the direction of our future initiatives based on an evaluation of our rapidly changing external environment.
Ideal Situation
An engineering team that creates social value
Diverse products and services
Engineering prowess
Connections with customers and partner corporations
Commitment to manufacturing and engineering
Quantitative Target
Achieving net sales of ¥1.1 trillion and ordinary income rate of 6% in FY2026(Year ending March 31, 2026)
The three domains on which we will make full-scale efforts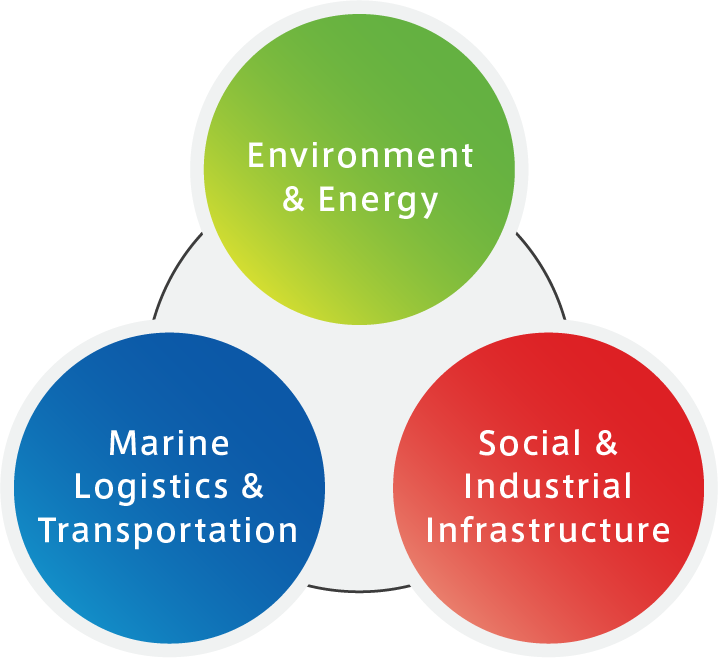 Environment & Energy
We will contribute to the future of a sustainable earth through the effective utilization of ocean resources, energy and waste products.
Asia and Africa are projected to experience dramatic population growth. How will we support the subsequent increase in global energy consumption? We have reached a point in time where the MES Group must make even greater contributions to energy creation. The MES Group is already widely involved in energy creation, including the development of renewable energies such as wind power, bio-gas, and biomass power plants, and we are participating in the ocean resource development sector by constructing floating production, storage, and offloading (FPSO) system for offshore oil and gas production. Moving forward, we will further concentrate and strengthen our know-how and resources.
Marine Logistics & Transportation
We will contribute to social development by providing energy-saving and environmental performance, fuel diversity, and labor-saving equipment
The economic development of developing countries is expected to result in an increase in marine transportation volume. The MES Group's work in port logistics has included providing container cranes and other structures, not to mention building ships. Accordingly, the MES Group is expected to serve as a marine logistics professional with expertise in every aspect of the global supply chain. The MES Group excels not only at manufacturing hardware, but also at the development of related software. By combining our strengths in both hardware and software, we can achieve even greater innovation in the field of marine logistics and transportation, such as use of IT for engine control and container terminal management.
Major products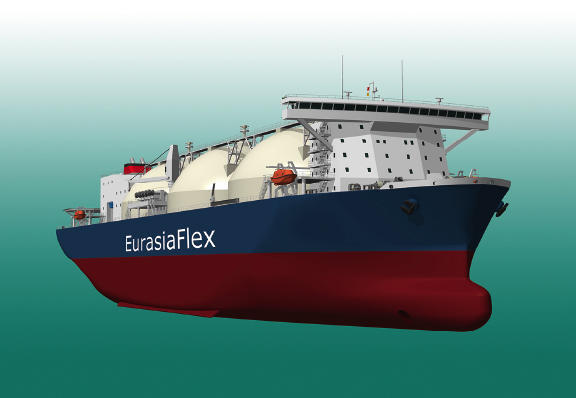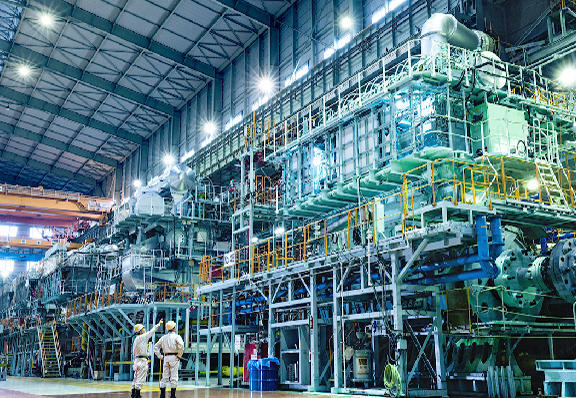 Social & Industrial Infrastructure
We will contribute to creating a safe and comfortable living environment by providing the plant facilities and public transportation infrastructure vital to the development of developing countries and the maintenance services necessary for infrastructure in Japan and other advanced economies.
Developing countries in Asia and Africa require social and industrial infrastructure and facilities. We are heavily involved in developing countries, from bridge construction in China and Vietnam to power plant construction in Indonesia and chemical plant construction in the Middle East and Southeast Asia. Now is the time for us to fuse the various product technologies available to us to provide new solutions. In Japan and other advanced economies, the need for our maintenance technology as a measure against aging infrastructure will only grow stronger. We can provide new solutions in these segments as well by fusing technologies such as radar and robotics-based safety management.