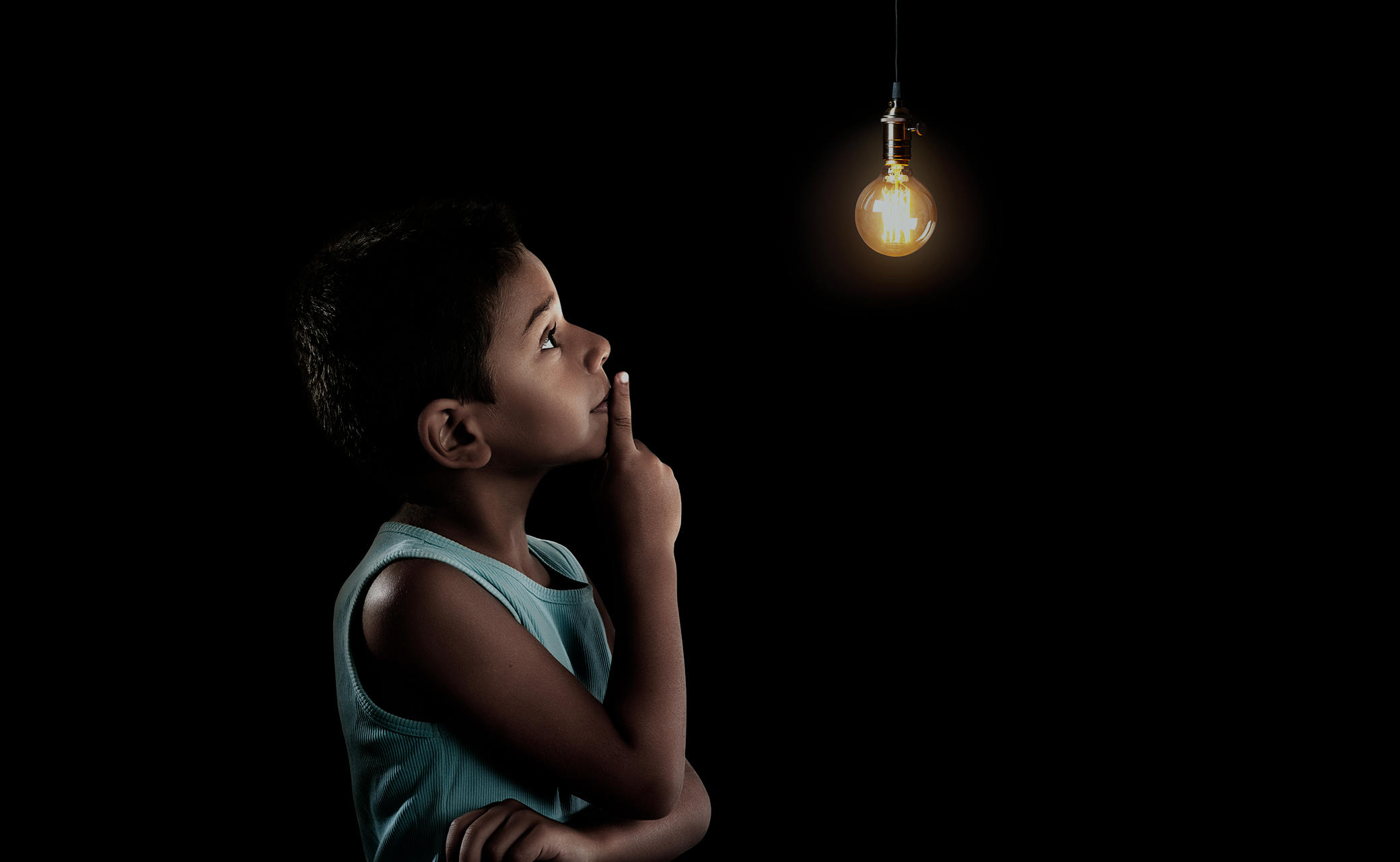 Energy
Supplying electrical power generated by floating offshore power stations that can travel anywhere in the world
【Provision of floating gas power generation systems】
Building floating gas power generation systems and delivering them to regions around the world that are affected by power shortages
With populations in emerging countries expected to continue growing, the question of how to support the world's continuously increasing energy consumption is becoming a major issue. In island regions and other remote areas there are difficulties in establishing and developing power generation facilities and power distribution grids, and there are many regions in which it still remains difficult to ensure a steady and stable supply of power, despite the fact that needs exist. In response to this situation, the Mitsui E&S Group has developed and manufactured environmentally friendly floating gas power generation barges, which generate power using natural gas while floating on the surface of the ocean. The barges utilize small-scale liquid natural gas (LNG), which in recent years it has become possible to use in small-sized lots thanks to the development of small to midsize gas carriers and LNG floating storage and regasification units (FSRUs). This solution was developed and built in collaboration with Mitsui E&S subsidiaries Burmeister & Wain Scandinavian Contractor A/S (BWSC) of Denmark and TGE Marine Gas Engineering GmbH (TGE) of Germany.
Transportation of fuel for power generation
Introduction of small and midsize LNG carriers
Until now, the mainstream standard for gas carrier ships has been 180,000m3 scale large-scale tankers. By working in collaboration with TGE (which specializes in the design of small and midsize gas tanks), however, Mitsui E&S has been able to develop small to midsize gas carriers equipped with Type C and Moss-type gas tanks. We offer 80,000m3 class and 5,000m3 class carriers, enabling utilization of small-scale LNG with only a minimal small-scale investment.
Small and midsize LNG carriers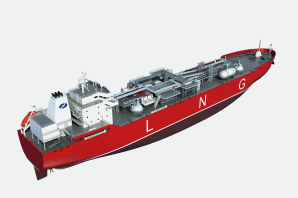 Regasification of fuel for power generation
Development of LNG floating storage and regasification units (FSRUs)
LNG is transported in liquid form (1/600 the unit volume of the original gas) from natural gas production areas via LNG carriers. Delivery of the fuel is taken at an offshore location near to the place where it is to be consumed, by FSRUs which return the LNG to gaseous form.
Floating storage and regasification unit (FSRU)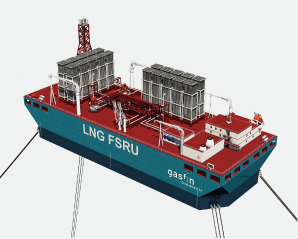 Power generation
Power generation barge
A floating power generation facility that is equipped with diesel engines or dual fuel engines compatible with heavy fuel oil and gas. It is installed offshore by applying a mooring method that uses chains. This enables the facility to be moved to an area with power needs in the future, allowing a flexible response to the development of power supply.
Power generation barge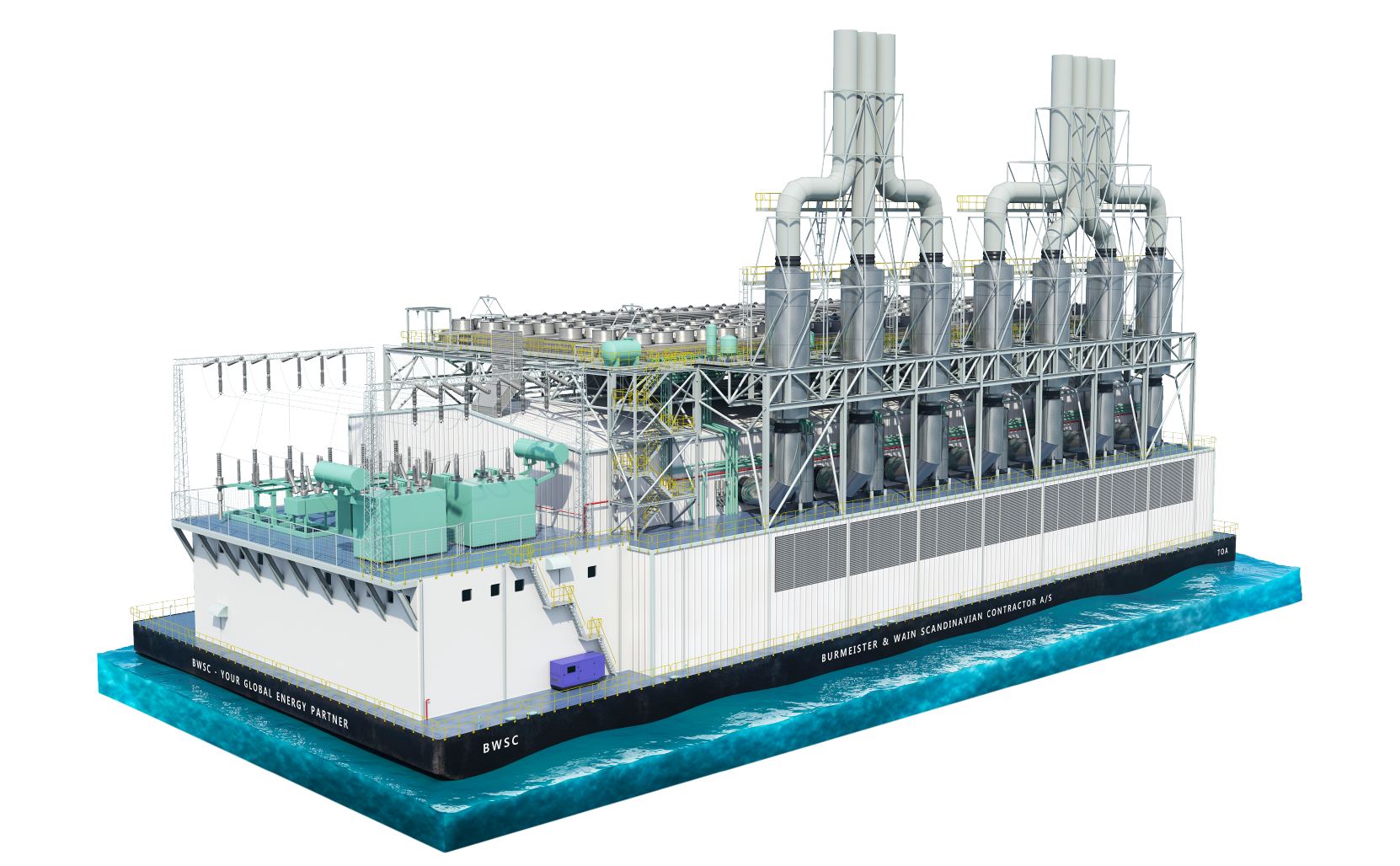 Power supply
Small to medium-scale gas power generation systems moored in an offshore location can supply power to regions that do not have power stations or power distribution grids of their own, where it is difficult to carry out construction work or secure the necessary manpower, or where there are obstacles to large-scale capital investment. They can even deliver power to the tiniest of villages in the world's smallest countries.