Small-scale power generation enabled by infrastructure improvement work for a general waste treatment facility
Feature
Sustainability
Feature 02
Small-scale power generation enabled by infrastructure improvement work for a general waste treatment facility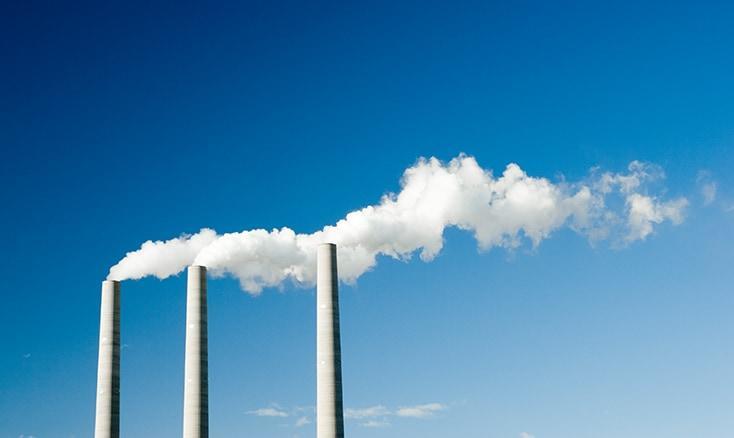 In May 2017, our subsidiaries Mitsui Zosen Environment Engineering Corporation (MKE) and Mitsui Zosen Machinery & Service, Inc. (MZM) announced that a small-scale steam power generation facility began operating following infrastructure improvement work to extend the service life of Karatsu-shi Seisou Center (Karatsu City Garbage Center), an order for which was received from the government of Karatsu City, in Saga Prefecture. In this project, MKE added exhaust heat boilers, and a small-scale steam power generation facility, which uses micro steam turbines manufactured by MZM, commenced operation.
This small steam power generation facility, developed by taking advantage of the easing of regulations related to power generation, has enabled the generation of electricity with a small-scale garbage incinerator, something that used to be difficult. It is also a groundbreaking system that provides a number of benefits, including a smaller scope of construction work, shorter construction period, the removal of the need to add workers, including qualified persons, and quick start-up and shutdown.
The introduction of this small steam power generator will enable Karatsu-shi Seisou Center (50 tons/ day x 3 furnaces) to reduce CO2 emissions by more than 40%. Accordingly, the project was subsidized under the Ministry of the Environment's subsidy program for projects to curb CO2 emissions (program for promoting the introduction of advanced equipment).
Making use of the engineering prowess of the MES Group, MKE and MZM will continue to pursue small-scale steam power generation with general waste treatment facilities.
Information in the article is current at the day of publication.