Initiatives for Creating Healthy Workplaces
Initiatives for Creating Healthy Workplaces
Sustainability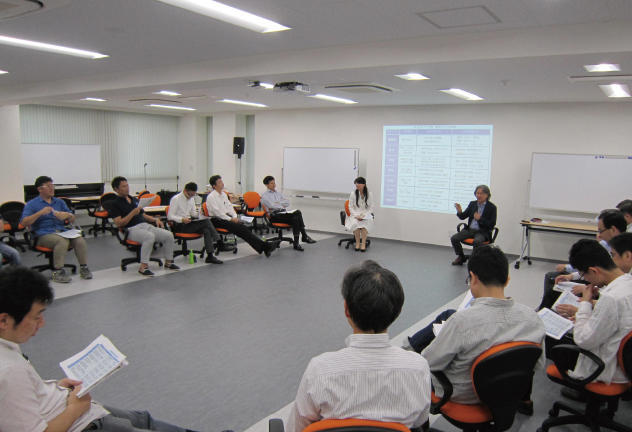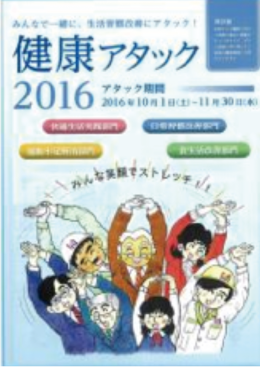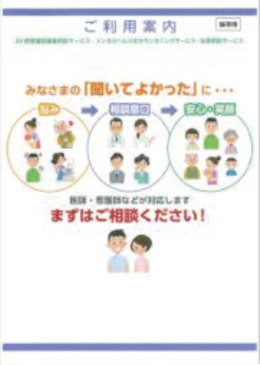 Under our basic policy on the safety and health management plan, we create comfortable workplaces by managing the physical and mental health of our employees in a proactive manner.
We compile a database of the results of periodical health examinations, with which our occupational safety and health staff and health insurance association manage the health of individual employees thoroughly. To provide specific examples, they hold various seminars for preventing lifestyle-related diseases and provide individual employees with specific health guidance and instructions for preventing any increase in the severity of diseases. In addition, we operate the Health Attack program, which is aimed at helping all employees and their families, including those from Mitsui E&S Group companies(MES), to improve their lifestyles. In this program, we have them select health challenges that are appropriate for each of them from among a wide variety of courses, and employees work on their assignment for two months. As a mental health policy, we conduct systematic workshops stress checks, mental health news publications, counselor interviews, etc, in a systematic manner.
Further, the Environmental & Safety Control Department has concluded a blanket contract so that employees of the MES Group companies (approx. 13,000 employees) and their families can utilize an employee assistance program (EAP) service provided by an external resource (outsourcing service provider). In this service, consultations on physical/mental health and legal consultations are provided via telephone, website, facsimile, or in one-on-one meetings, 24 hours a day, with the privacy of the employees completely protected. We have provided this EAP service continuously for more than ten years.