Axial Flow Compressor
Industrial Machinery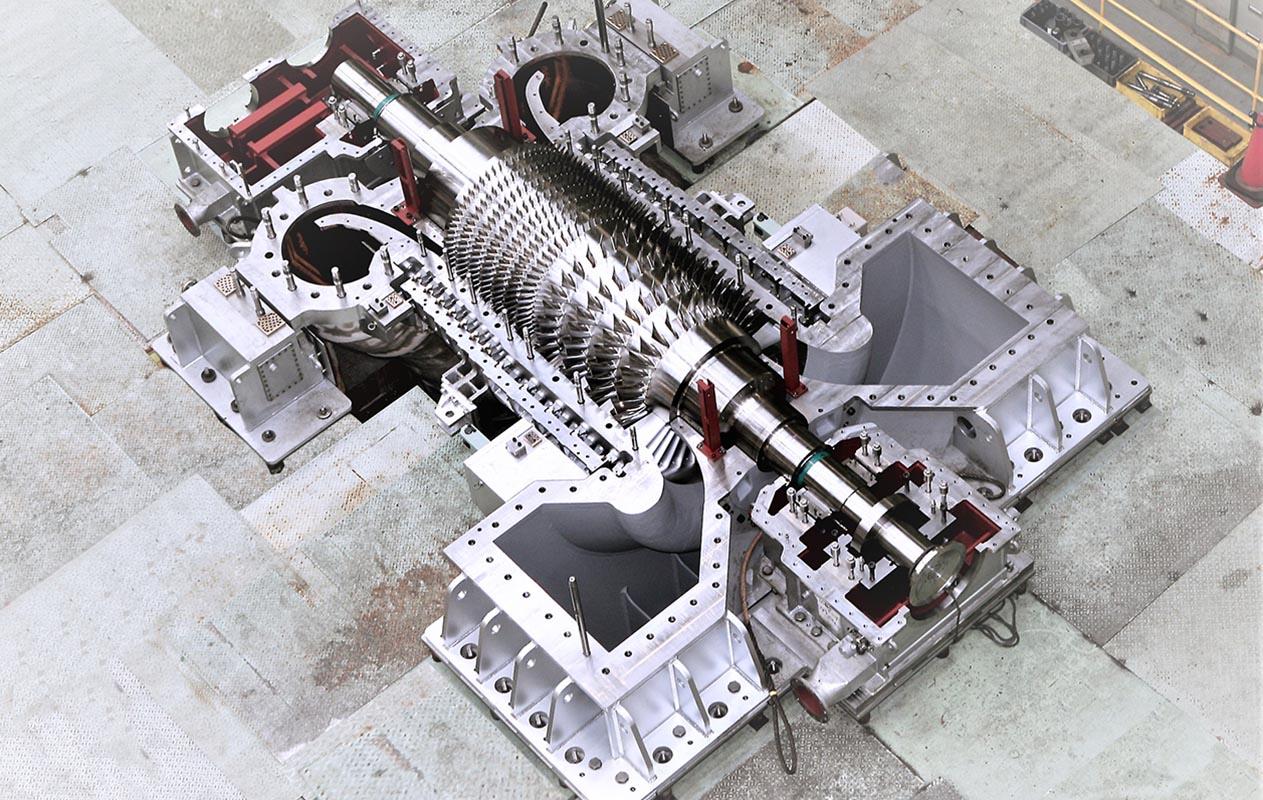 Axial Flow Compressor
We have delivered more than 100 units of axial flow compressor as a leading manufactuarer in the world.
Axial Flow Compressor
Because of its large amount of air blow, this axial flow compressor is used for blast furnaces.
MES-M is taking a leading position in the word in manufacturing axial flow type compressor, that are widely used in many chemical plants of the world. (MES-M has 100 units sales record including the world largest BF(5775m3) blower.)
Main Features
Axial Flow Compressor
Developed and manufactured by MES-M
50% are reaction type blade
Single casing of horizontal split type is applied ensuring easy maintenance
Wide range of maneuverability by using variable stationary blades
Applicable to any mover whether such is steam turbine or synchronized motor
Inquiries about products
Contact

Industrial Machinery Sales Dept.
Industrial Machinery Div.
Mitsui E&S Machinery Co., Ltd.
TEL

+81-3-3544-3951
FAX

+81-3-3544-3055
After-sales service
Contact

Plant Machinery Service Dept.
Technoservice Div.
Mitsui E&S Machinery Co., Ltd.
TEL

+81-863-23-2586
FAX

+81-863-23-2348