Top Pressure Recovery Turbine (TRT) Generating System
Top Pressure Recovery Turbine (TRT) Generating System
Industrial Machinery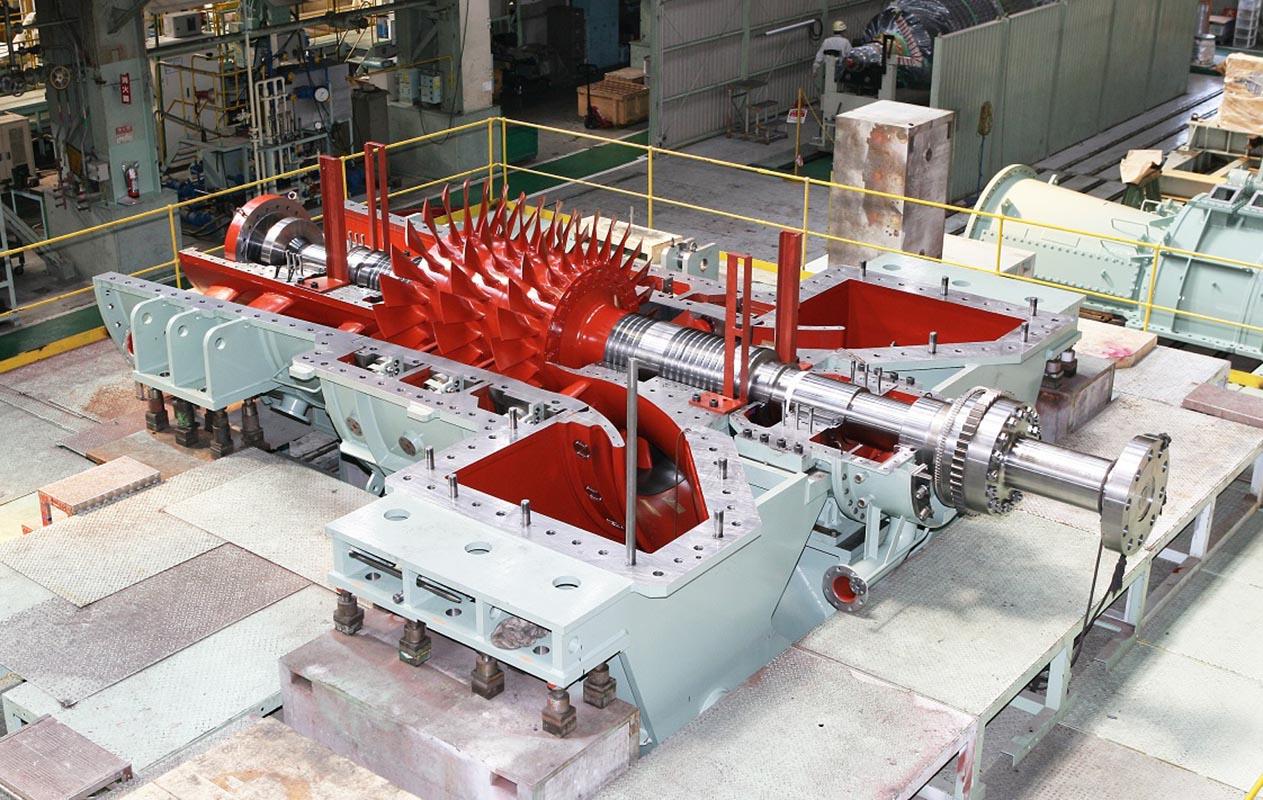 Top Pressure Recovery Turbine Generating System
We have delivered more than 70 units to various major steel mills in the world.
This is a generating system utilizing the exhaust pressure and heat from the blast furnace of steel mill as its energy source.
In this system, the blast furnace gas produced during iron smelting process is utilized to generate electricity by going through the TRT.
Without TRT power generation system, the blast furnace gas will be treated by various processes to decrease its pressure and temperature.
The electricity generated by this system covers about 40 % of electricity necessary for all equipment attached to the blast furnace including air blowers.
This energy recovery turbine developed by Mitsui E&S Machinery Co., Ltd. is highly appraised as an epoque-making technology for saving energy and about 70 sets of this generating system including the world largest output of 40MW are installed at the major steel mills of the world.
Main Features
Developed and manufactured by Mitsui E&S Machinery Co., Ltd. (MES-M).
Axial flow turbine with reaction blades is adopted.
Axis direction flow by cylindrical loop diffuser of high performance is adopted.
Adaptable both to dry gas and wet gas.
High energy recovery rate by all-stage variable stationary blades system
Inquiries about products
Contact

Industrial Machinery Sales Dept.
Industrial Machinery Div.
Mitsui E&S Machinery Co., Ltd.
TEL

+81-3-3544-3951
FAX

+81-3-3544-3055
After-sales service
Contact

Plant Machinery Service Dept.
Technoservice Div.
Mitsui E&S Machinery Co., Ltd.
TEL

+81-863-23-2586
FAX

+81-863-23-2348