After-sales Services
Business & Products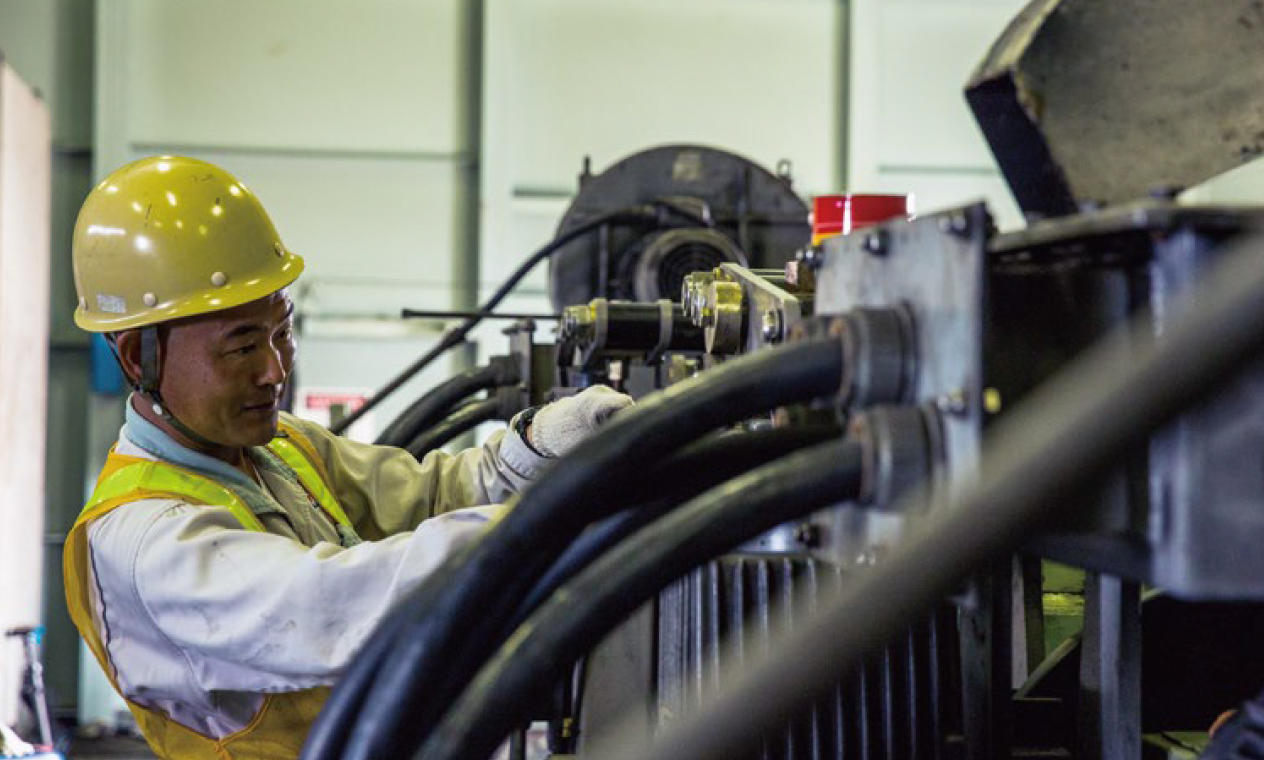 Mitsui E&S acts as a supporting partner for its customers' business operations, offering after-sales services to match product lifecycles.
The Mitsui E&S Group has always recognized the importance of after-sales services for customers to whom it delivers its products. One service that we offer as a further development of that style of business is our Lifecycle Solution Service. Through the provision of this service, in which we cater to all customer needs by involving ourselves in all stages of the product lifecycle, we support our customers' business operations as a reliable partner, running continuously alongside our customers.
Lifecycle Solution Service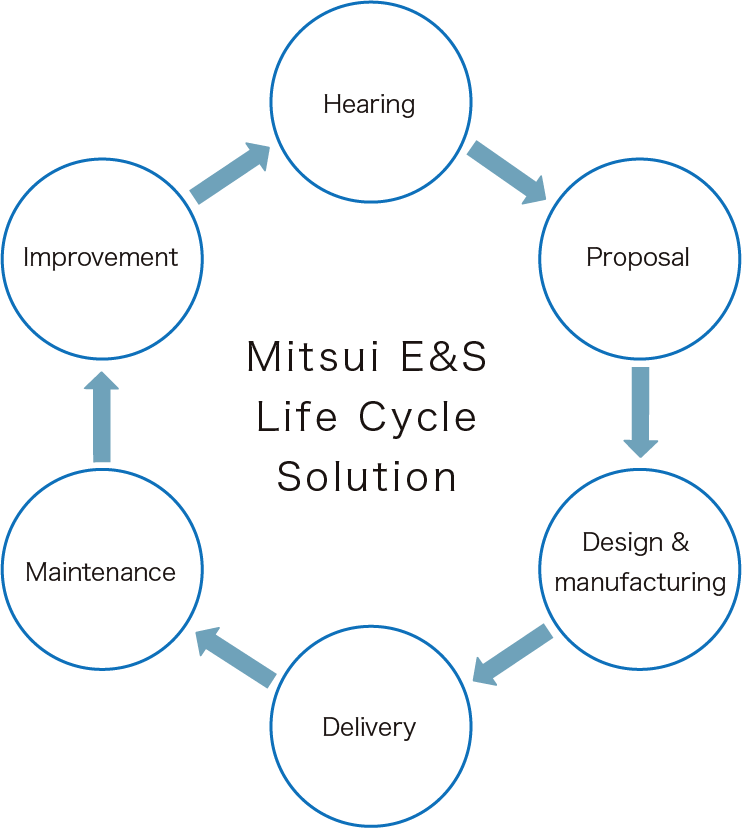 Supported Products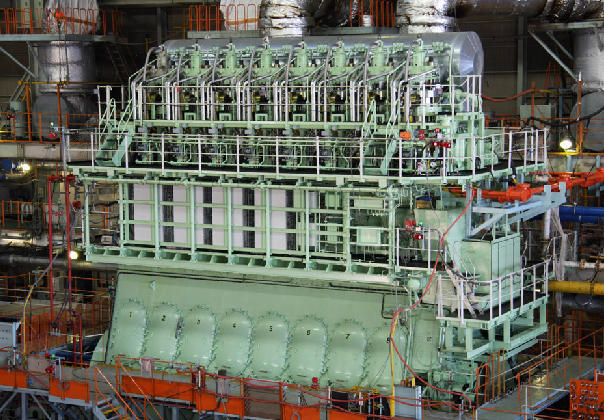 Diesel engines (for ships and on land)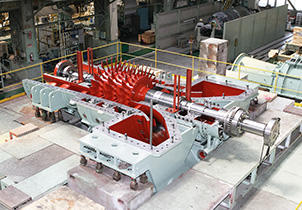 Turbines
Steam turbines / Top pressure recovery turbines (for blast furnace)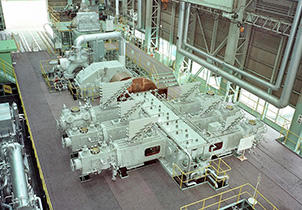 Process Compressors
Reciprocating Compressor / Axial Flow Compressor / Centrifugal Compressor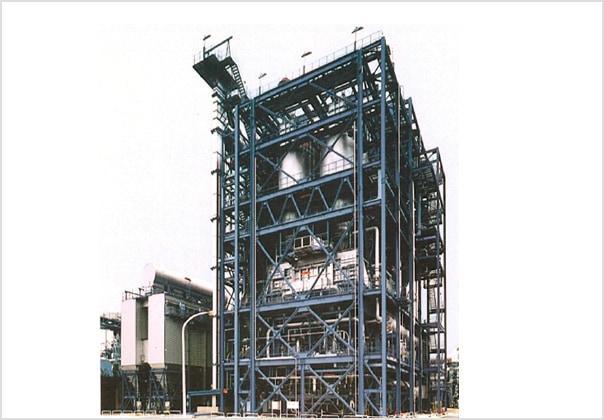 Boilers (for ships and on land)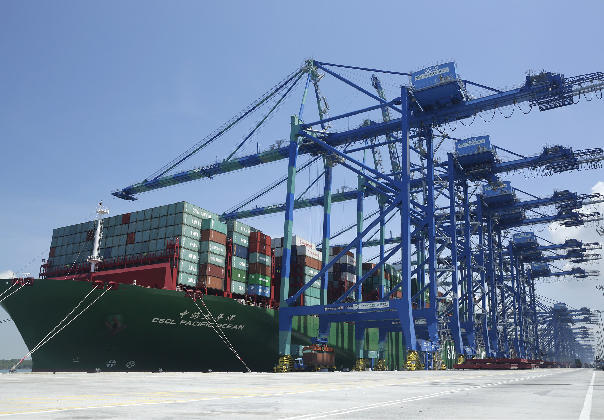 Cranes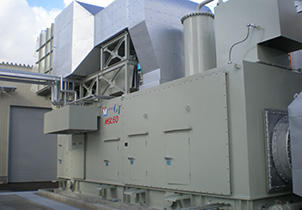 Gas Turbine
Our Solution
Consultation
We provide solutions for maintenance problems, machine lifetime supervision and/or operation, and for improved energy efficiency, labor efficiency, operation and safety.
Technical Service
We also provide IT solutions for energy savings, and environmental concerns on an on-going basis as we incorporate new information, new environment and energy technology and products.
Parts Supply
We supply high quality, low cost parts with short-term delivery and provide technical services such as maintenance & repair, inspection & diagnosis, etc.