After-sales Services for Diesel Engines
After-sales Services for Diesel Engines
Business & Products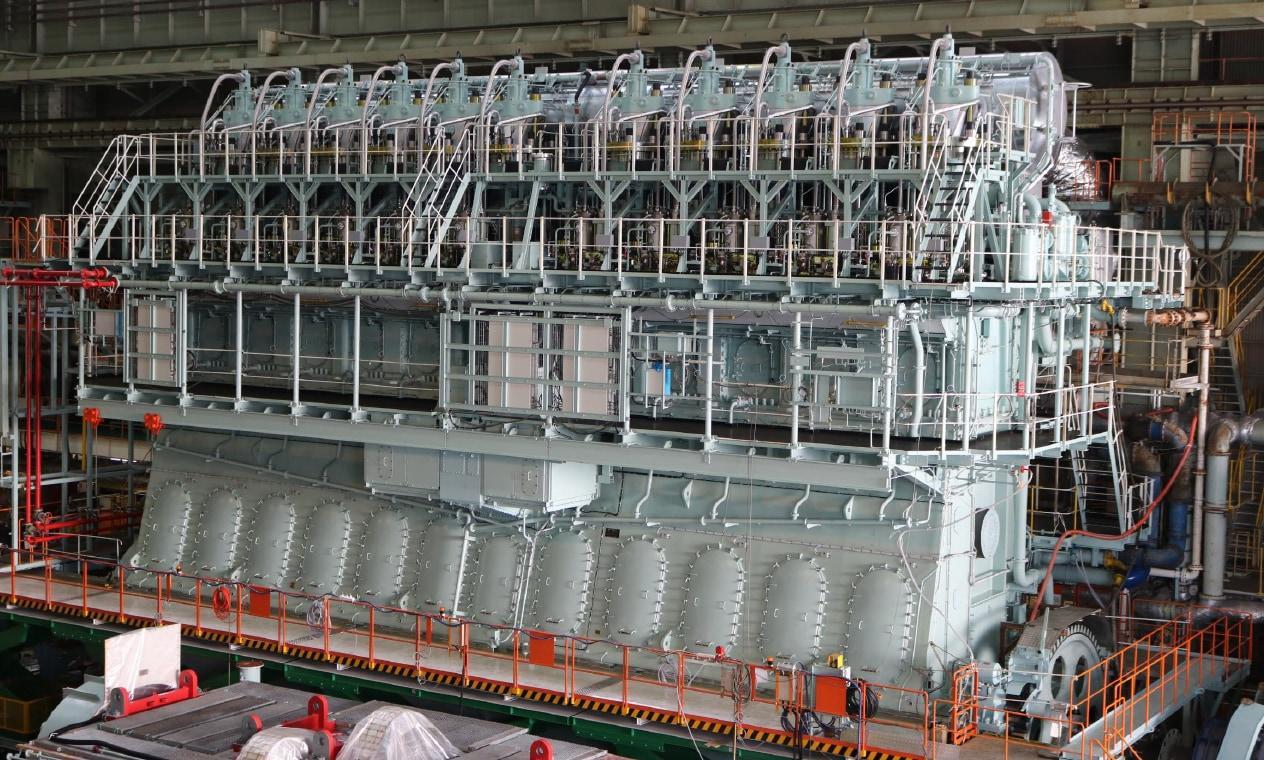 Mitsui E&S provides high-quality after-sales services based on its extensive track record, experience and accumulated data.
The Mitsui E&S Group has been the world's leading manufacuturer of MAN B&W type engines with numerous record of producing the diesel engines ever since a technical licensing agreement was reached with B&W of Denmark in 1926. The accumulation of these know-how attributes to our ability to provide quick and high quality technical services. We also utilize the advantages of producing fuel oil valves/fuel oil pumps, and MAN type (NA &TCA) turbo chargers that enhances our support system, enabling us to offer a wide variety of products, short-term delivery of parts and so on, avaible at the highest technical level at all times.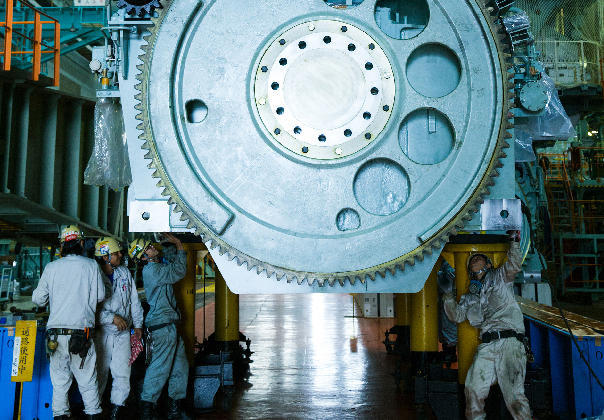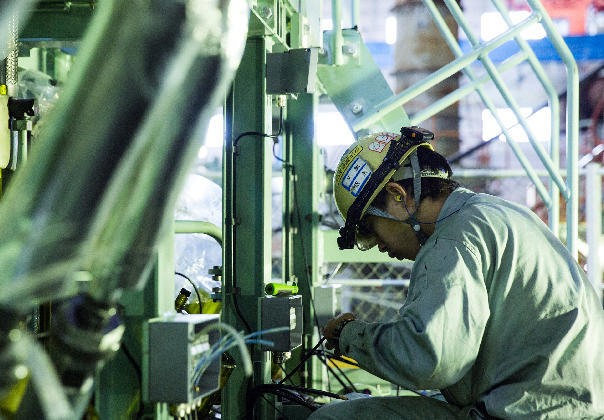 Environment and Energy Challenges
Diesel Engine Service Division has actively pursued the application of new technologies to meet environmental and energy challenges, such as new air pollution regulations, the ISO14000 rule, etc. For example, the use of De-NOx with Selective Catalyst Reduction (SCR) and slide type fuel valves as retrofitting has resulted in a reduction of NOx and soot levels, while the use of alpha lubricators as retrofitting has decreased cylinder oil consumption on many vessels.
Retrofitting of electronically controlled alpha lubricators, which significantly reduce cylinder oil consumption
Retrofitting of slide-type valves for NOx and other harmful substances.
Modification work to install flue gas denitrification (De-NOx) equipment or reducing NOx emissions at land-based power plants by selective catalytic reduction (SCR)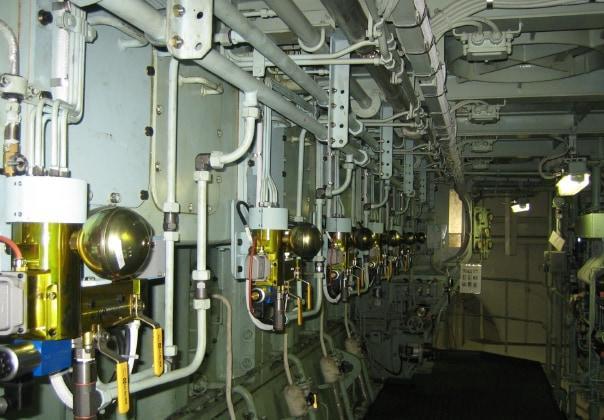 Supporting customers globally through our excellent overseas network.
Mitsui E&S Machinery Co., Ltd.'s Technoservice Division carries out a wide-range of servicing activities including regular inspections, parts replacements and technical support for products delivered to customers, at facilities in Singapore, Hong Kong, Taiwan, Shanghai, Turkey, Quasar and other overseas locations.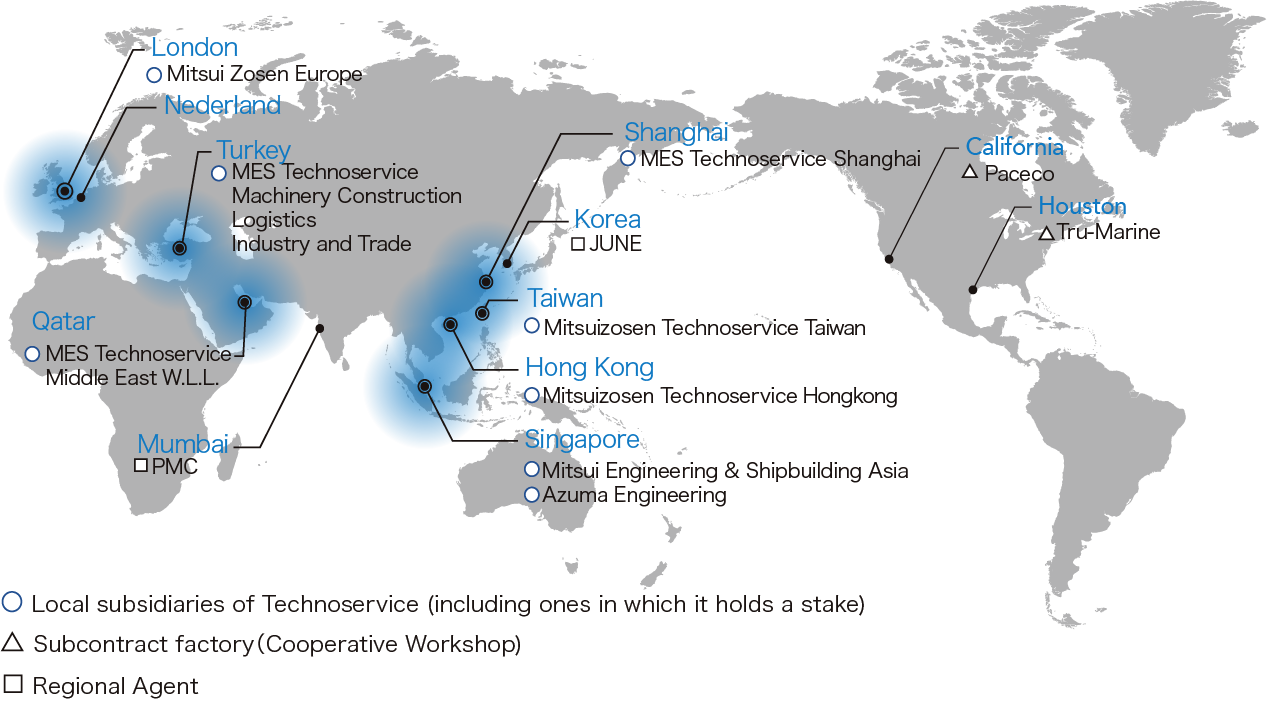 General Terms & Conditions
The following Standard General Terms & Conditions apply to transactions with Technoservice Division (Diesel Service Department) of Mitsui E&S Machinery Co., Ltd. and the Mitsui E&S Machinery Technoservice group companies. The Standard General Terms & Conditions can be downloaded below.