Research & Experimental Equipment / Special Construction
Research & Experimental Equipment / Special Construction
Making intangible things tangible to accelerate advancement of humans and society. Together with frontline researchers, we have created research and experimental equipment and machinery, from hydraulic model testing equipment to elementary particle detectors. With pride, we will continue to develop any idea into a tangible device in this spirit of dedication to engineering.
FACT
Construction of the Super KAMIOKANDE Neutrino Detector.

We have delivered more hydraulic model testing equipment than any other player in the industry.
VALUE 1
Contribution to advanced research and to society
We were involved in the construction of the Super KAMIOKANDE research equipment that helped Professor Takaaki Kajita, Director of the University of Tokyo's Institute for Cosmic Ray Research, win a Nobel Prize in Physics in 2015. We have been constructing advanced research facilities since the 1980s. We have delivered more hydraulic model testing equipment than any other player in the industry in the civil engineering, coastline and shipbuilding domains to facilitate experiments and research in disaster prevention. We are thus working to advance science and technology and build a safe society.
Super KAMIOKANDE

KAMLAND

Multi-directional wave generator for the model sea basin created using sea floor data

Docking system for aircraft maintenance with a moving scaffold
VALUE 2
Ability to create from scratch
We take part in projects beginning from stages where researchers have not yet envisioned their goals. Examining ideas one by one, we solidify specifications to overcome the array of difficulties that are faced along the way. Our long-held spirit of persistent manufacturing shares the aspiration of frontline researchers, the creation of unprecedented research facilities.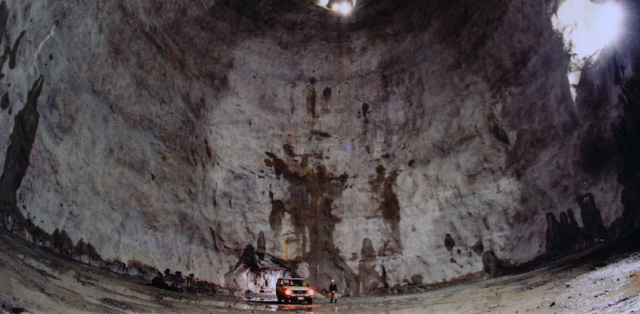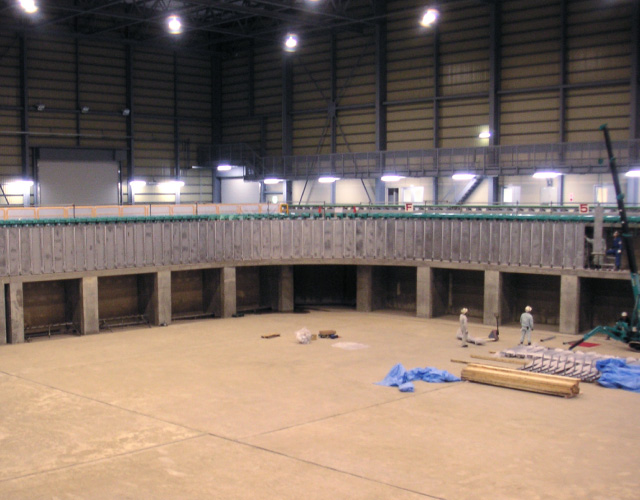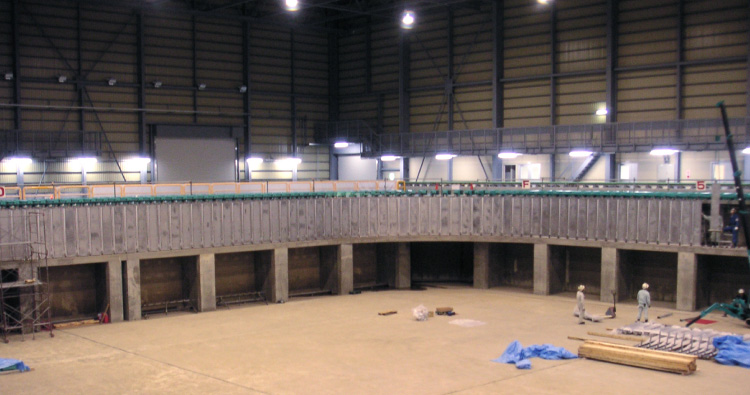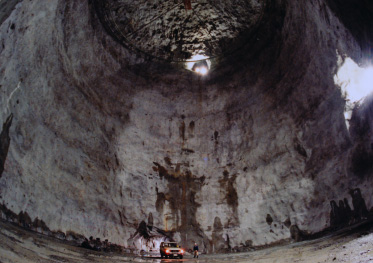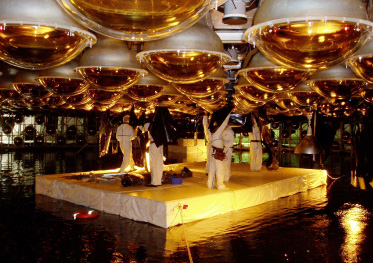 VALUE 3
Gathering knowledge in many different fields
Since we produce a wide range of products, we have accumulated knowledge in an extensive range of fields, including hardware and software. Engineers work together to create breakthroughs. We also work with people outside the company as appropriate to create comprehensive solutions to problems.