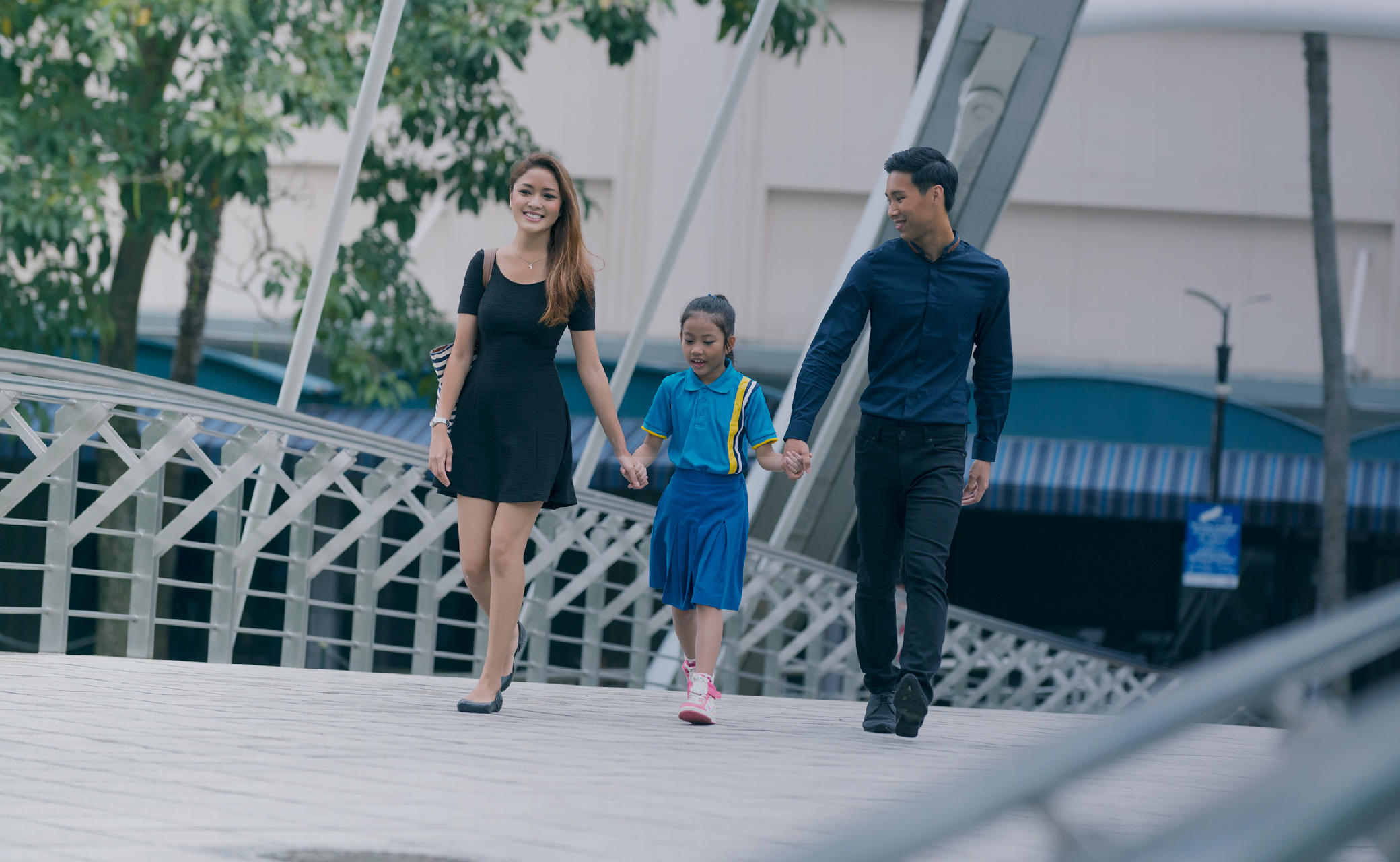 Social Infrastructure
Evolving into a general hospital that protects the social infrastructure
【Provision of one-stop services from investigation and diagnosis to repairs, replacement, and renewal】
Provision of one-stop services from investigation and diagnosis to repairs, replacement, and renewal
In Japan, we are seeing demand not only for the construction of new social infrastructure, but also for maintenance measures for aging structures, with growing importance placed on technologies for inspecting and diagnosing structures. In 2015, we established the Infrastructure Business Department to consolidate our resources that are dispersed across the Group. We will provide one-stop services ranging from investigation and diagnosis of social infrastructure to their repair, replacement, and renewal by integrating resources and cooperating with both internal and external parties.
Investigation and diagnosis are carried out by Mitsui E&S Machinery Co., Ltd. and Mitsui E&S Technical Research Co., Ltd. which have radar scanning technologies. In addition to applying our original scanning technologies, we will differentiate ourselves through alliance with Tonox Corporation.
Repairs, maintenance, and renewal are conducted by Mitsui E&S Steel Structures Engineering Co., Ltd. which works on steel bridges, and DPS Bridge Works Co., Ltd., which works on PC bridges. We provide services by taking advantage of the fact that we have technologies and experience in both iron and concrete within the Group, which is our strength.
Repair, replacement, and renewal
Integration of subsurface inspection (radar) technology and surface inspection (laser) technology
We have developed a system (hybrid inspection system) that permits simultaneous inspection of surface conditions, such as cracks on road surfaces, and subsurface conditions of roads, such as cavities. This was enabled by original technologies in radar (electromagnetic waves) owned by Mitsui E&S Machinery Co., Ltd. and Mitsui E&S Technical Research Co., Ltd. and an alliance with Tonox Corporation.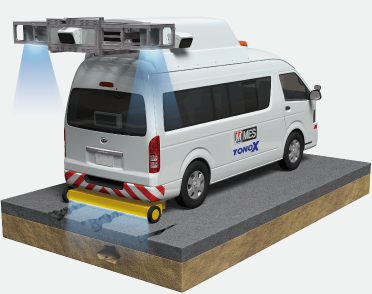 Radar inspection vehicle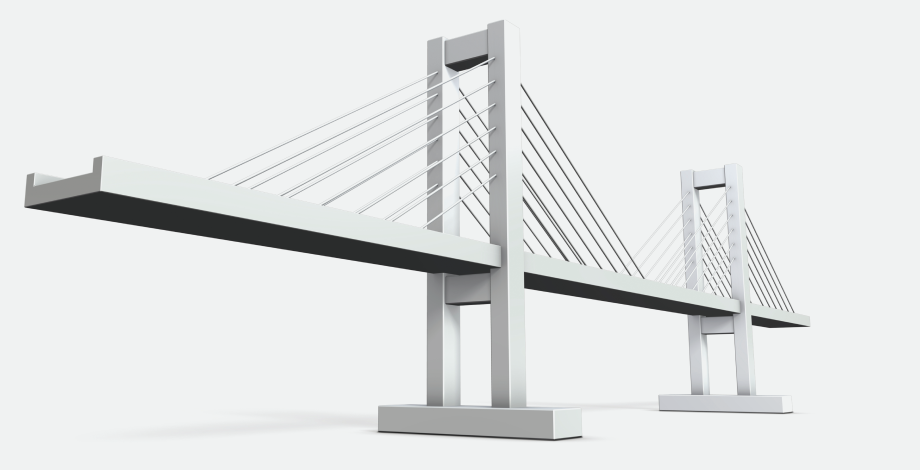 Investigations and diagnosis
Technologies for construction and repair of prestressed concrete (PC) bridges

DPS Bridge Works Co., Ltd., which is our subsidiary, caters to needs for a longer service life of structures with its technologies for constructing, repairing, and reinforcing PC bridges and steel structures. For repair and reinforcement works, the company provides comprehensive management, ranging from investigations and diagnosis made by using the latest equipment, to work done by applying the Outplate Method, which can be applied to reinforcement work for various kinds of structures, and Naoshitaru*, a mortar material for repairing cross sections.
*Naoshitaru is a registered trademark of DPS Bridge Works Co., Ltd.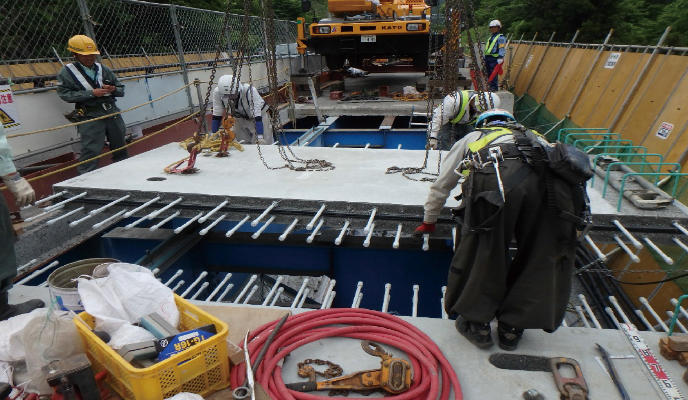 Group companies involved
Technologies for constructing and repairing steel bridges

Mitsui E&S Steel Structures Engineering Co., Ltd., our subsidiary, provides one-stop solutions ranging from planning, engineering, and production to installation of bridges, steel towers, and other steel structures. In repairs, reinforcement, widening, and replacement of existing bridges, the company has an extensive track record in improving seismic capacity and durability and measures for extending service life. Moreover, based on its proven track record in floating structures (PC hybrid and RC hybrid structures) that are essential for coastal development, hybrid caisson, and other coastal structures, the company plans and carries out the optimal engineering, production, and installation work as well as inspection, repair, and reinforcement.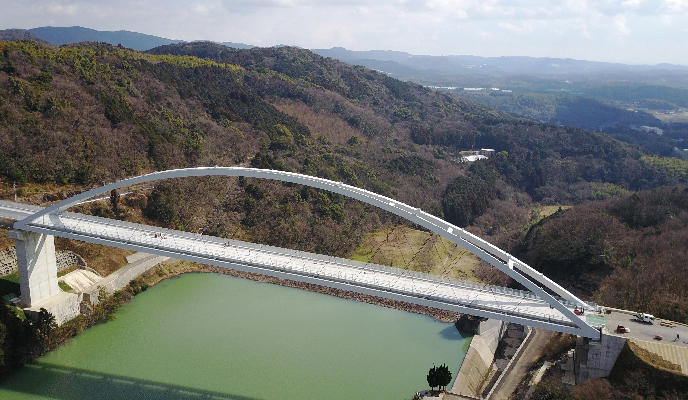 Group companies involved