Power Electronics Equipment
Power Electronics Equipment
Industrial Machinery
Billet Heater for Large Size Material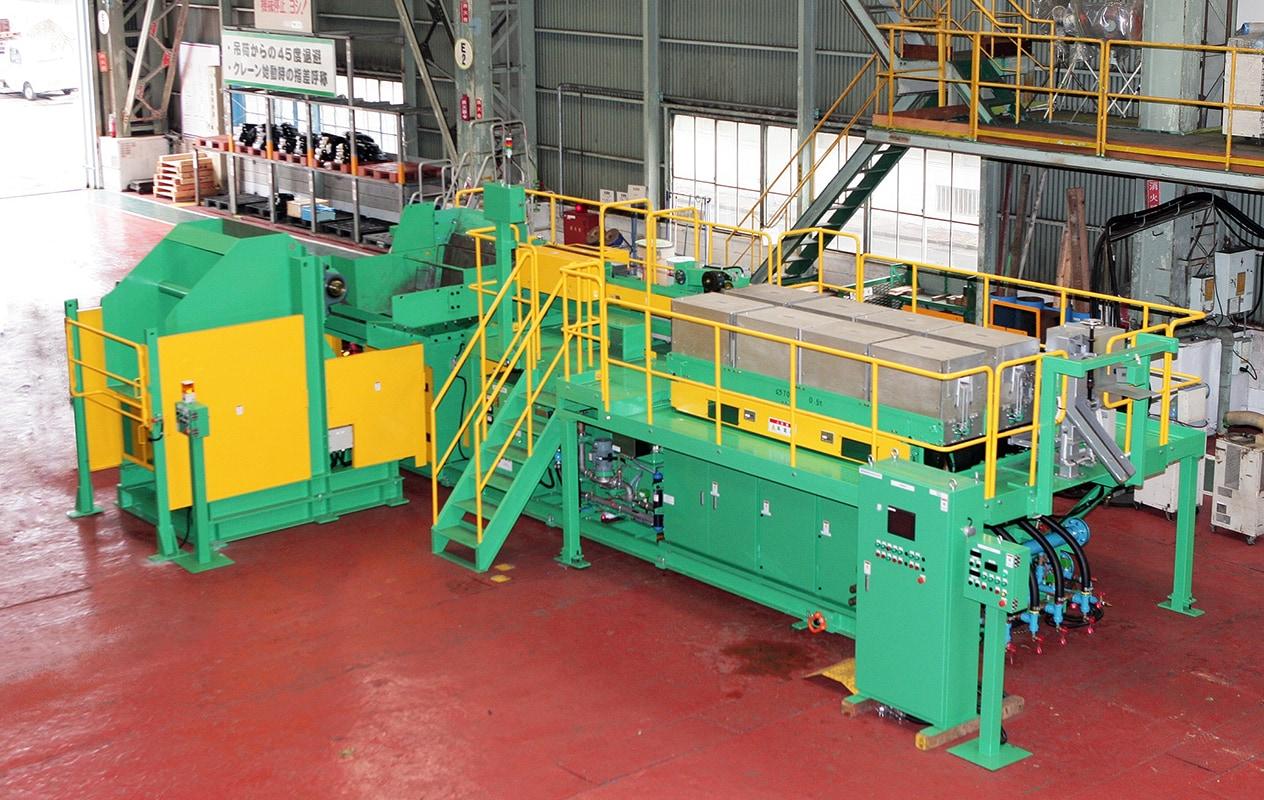 Compact Billet Heater
Mitsui E&S Power Systems Inc. (MESPS) is proud of its abundant production record of about 1,500 units with high technology.
As the front runner in mechatronics age, MESPS meets the highly sophisticated demand in the industrial information society by supplying software-hardware integrated mechatronics system, controlling information/communication system and controlling system. In the field of power electronics, MESPS s is supplying induction heating equipment as a clean heat source, other various heat treatment equipment and continuous galvanizing equipment for steel processing. MESPS is contributing to the improvement of productivity, by such advanced equipment.
Main Features
We are ready to offer to our clients wide range technology of soft-hardware
comprehensive engineering and various know-how.
Induction Heaters (Billet Heater, Bar Heater, Pin Heater, etc.)
High Frequency Heat Source Equipment・
Heat Treatment Equipment (Steel Pipe Annealing Equipment, Tempering Equipment)
Inquiries about products
Contact

Mitsui E&S Power Systems, Inc.
(MESPS)
Tokyo Sales Office
TEL

+81-3-6806-1075
FAX

+81-3-5294-1121
After-sales service
Contact

Mitsui E&S Power Systems, Inc.
(MESPS)
Tokyo Sales Office
TEL

+81-3-6806-1075
FAX

+81-3-5294-1121